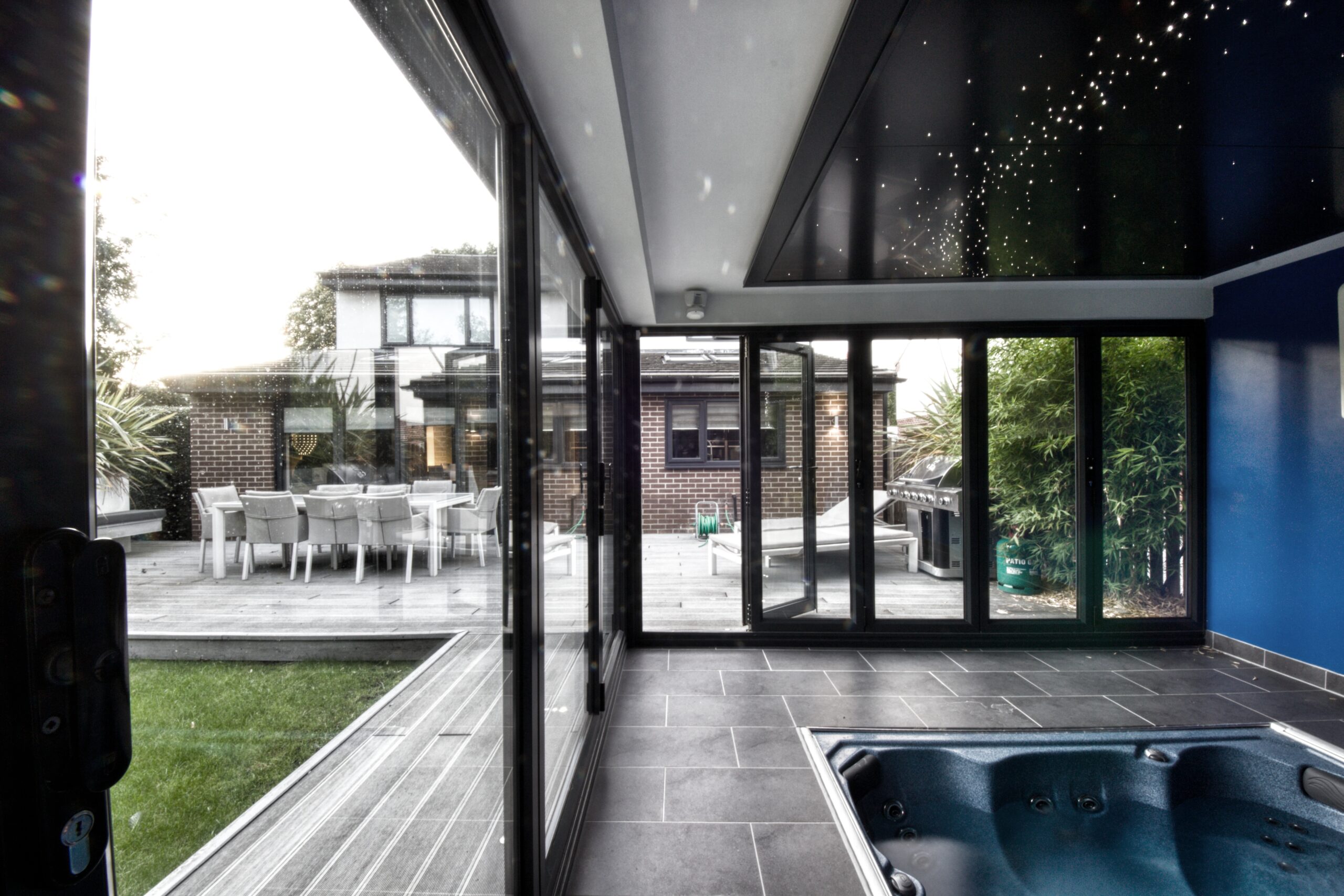 STARRY CEILING PANELS
Lie under the stars with one of our stunning fibre optic starry ceiling panels. We design, manufacture and install fibre optic starry panels in a variety of different shapes, sizes and effects to suit any budget. We install hundreds of tiny fibres of different diameters, in random clusters to simulate a life-like, 3D effect night sky.
Apart from being a stunning feature, our star panels are very efficient and eco-friendly. A small LED lamp of 3-5w is used to power up to several hundred stars in our panels.
We offer PVC and MDF panels which are great for children's bedrooms, sensory rooms and nurseries. They are available in a range of pre-finished colours in matte or gloss or even unpainted MDF for you to paint any colour you wish.
We also offer aluminium, aluminium composite, laminated MDF,  acrylic, stainless steel and just about any panel material in a range of luxury finishes available in any RAL colour. These are better suited for areas that require that little extra class such as kitchens, bathrooms, hotels, restaurants, clubs and spas to name a few.
We offer these panels in premium finishes such as high gloss piano black, oak, fabric, glass, brushed aluminium, polished mirror and anodised metallic finishes. All of our panels have a colour changing and/or twinkling effect.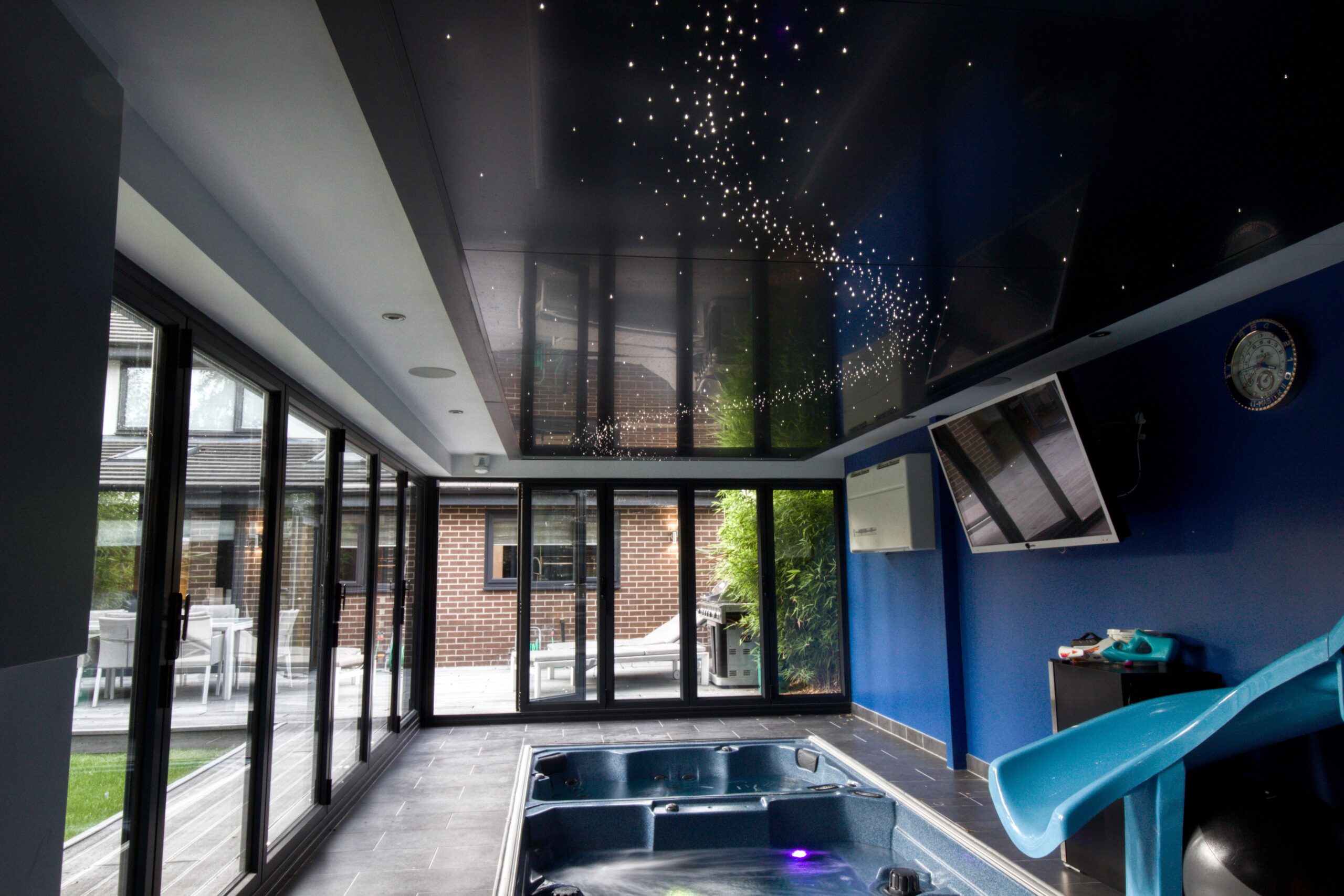 As always we take pride in working with clients to create bespoke fittings so feel free to get in touch to discuss different options. Personal touches are available such as star constellations, patterns of your choice, quantity and layout of stars and the added feature of hidden LED tape for ambient mood lighting.
 Please see our products below, If you don't see anything suitable for your preferences, if you need something a different shape, size or colour, please get in touch as we pride in our team of hardworking craftsmen who have built some amazing bespoke panels in the past for a huge range of budgets.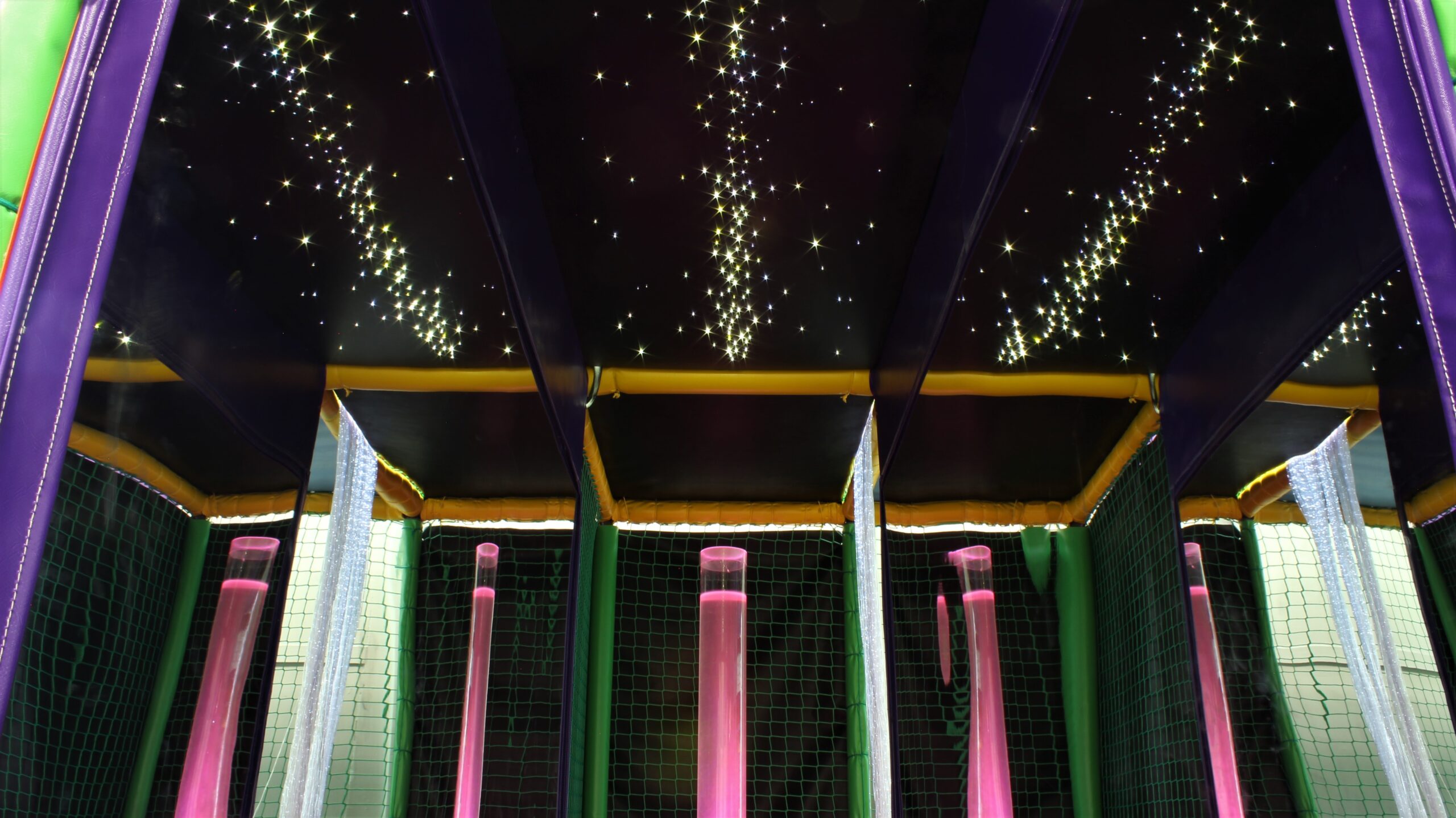 Get in touch for some help and inspiration on building your own customised starlight panel. We can help you with product information, installation notes and illustrations, or if you'd prefer some professional, friendly advice.