We were thrilled to be asked to be part of this project for the Cannonball run, which required us to install our starlight headliner sytem in to this amazing Ferrari F12 Berlinetta. We worked together with DC.Customs who were taking on the massive job of fitting a bespoke wide carbon fibre body-kit. Everything on the exterior of this vehicle bar the doors and roof is now carbon fibre, expertly fitted, painted and detailed.
This car, as well as most super cars, don't have a standard fibreglass type headliner and instead is rather a trimmed roof which gave us a challenge to add our starlights.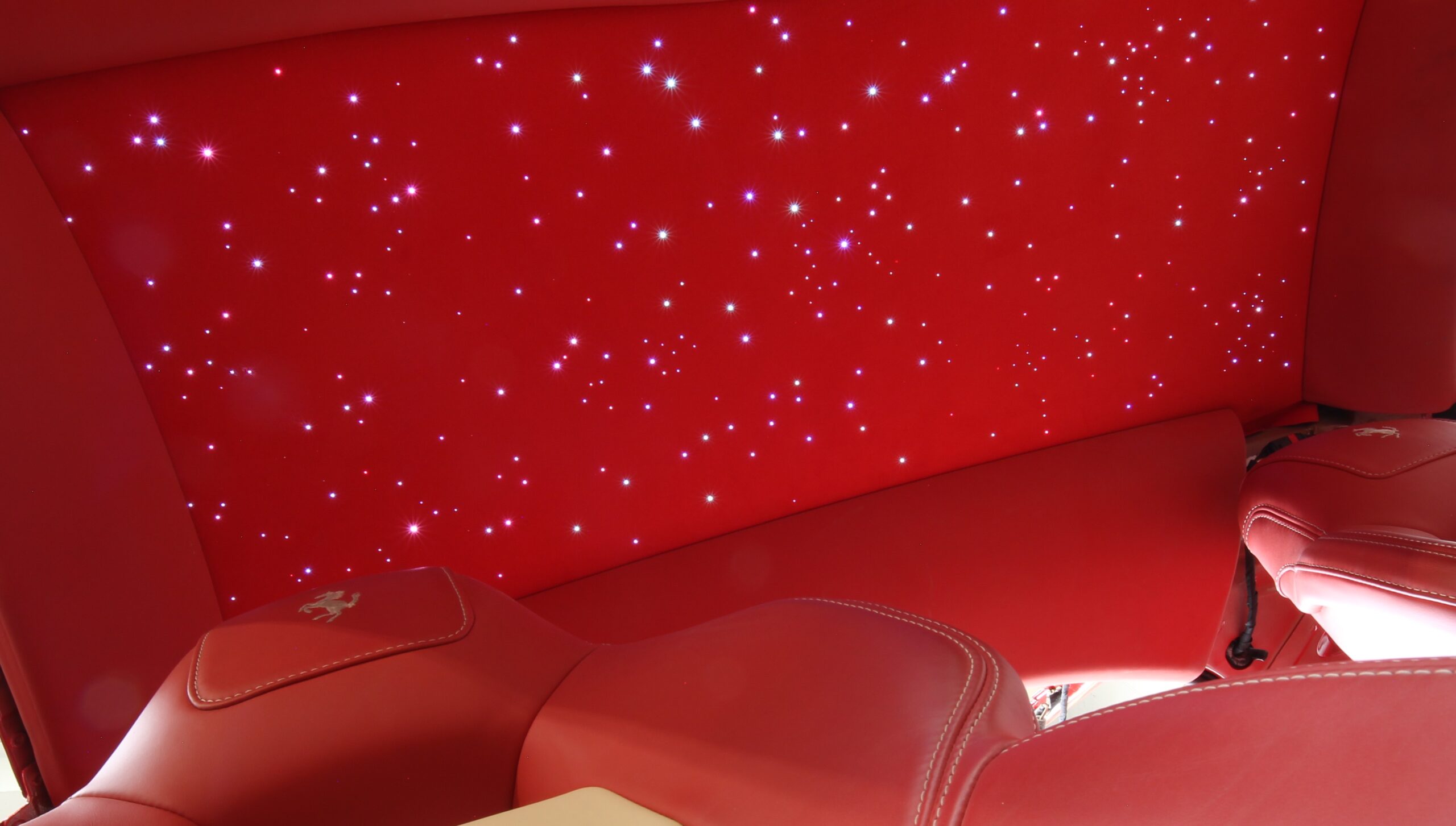 We fabricated a brand new headliner to fit perfectly in place and trimmed it in matching red Alcantara with around 400 mixed diameter stars including 0.75/0.5/0.25mm which created a stunning starlight display inside the vehicle.
You wont find many companies, if any, using 0.25mm fibres. They are extremely difficult to work with and a lot more time consuming but the finish is simply unrivaled. The detail  of these tiny stars create a unique 3D effect and make this headliner stand out and sets it apart from the rest with the clusters of stars which seem to have various depths as some appear to be far way and some closer, just like the real night sky.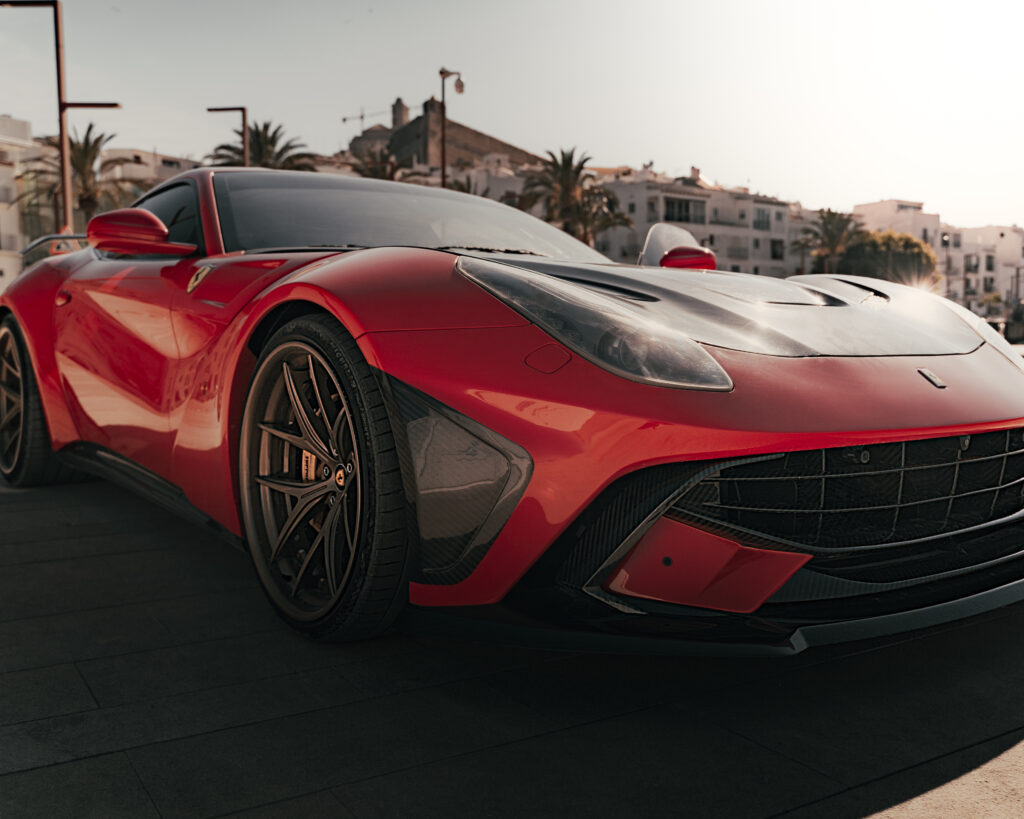 Overall a challenging but successful project which we are very proud to add to our list of ever growing high performance and luxury cars we have completed starlight systems for.
If you would like a quote for your vehicle simply get in touch with your vehicle make and model and we will help you decide on what spec works best for you and your vehicle.