When it comes to camper van conversions there isn't a product out there that creates more impact than a starlight headliner covered in hundreds of tiny twinkling fibre optic lights that represent a life like star-field display. This awe inspiring ambient lighting feature  never gets old and will always be a favorite feature in any camper van.
After initially speaking with the client we liaised further with Simon, owner of Easy Campers based in Lincolnshire, who was overseeing the whole project and also designing other interior aspects and also creating a custom night heater install.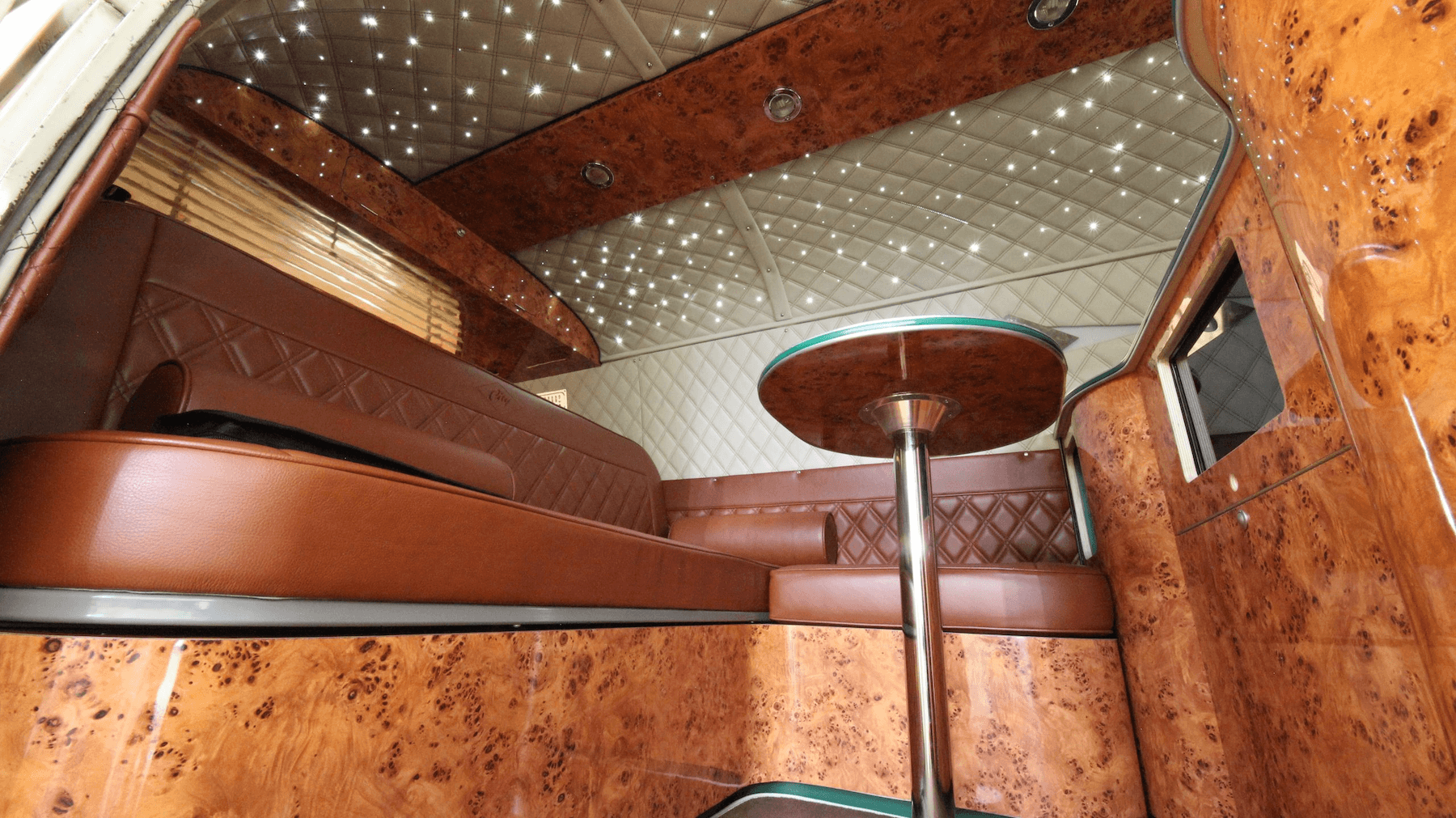 Also specified was a full interior re-trim which was taken care of by our partners at Kish Trim who re upholstered the headliner and other panels in a diamond stitch leather.
Once the six piece headliner had been re-trimmed we then prepared and used six custom made harnesses with various amounts of stars to install on each panel.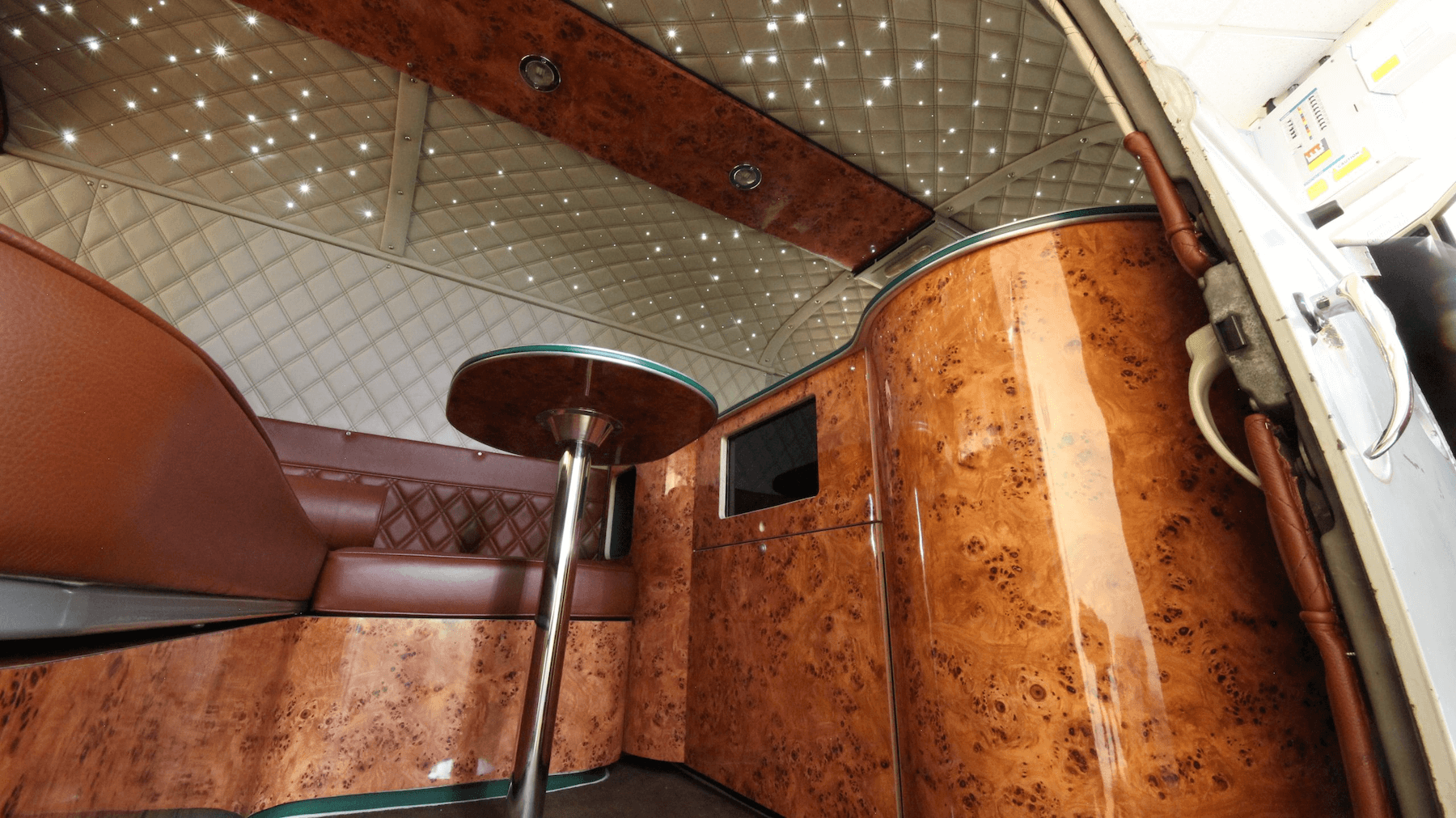 All of the holes were marked and carefully pierced with needles relative to the fibre size before we sewed the fibres through the boards.  Each panel having it's own tail of fibres were then refitted to the vehicle. All of the separate fibre looms were then terminated together at one location, into the LED light source.
As well as 400 stars there is also two meteors on either side of the headliner which have been programmed to shoot randomly at different intervals and also change direction. This custom programming and our twinkle light engines controlling the rest of the lights  means the display is always changing with different levels of intensity across the multiple sized star-field and randomly timed shooting stars in either direction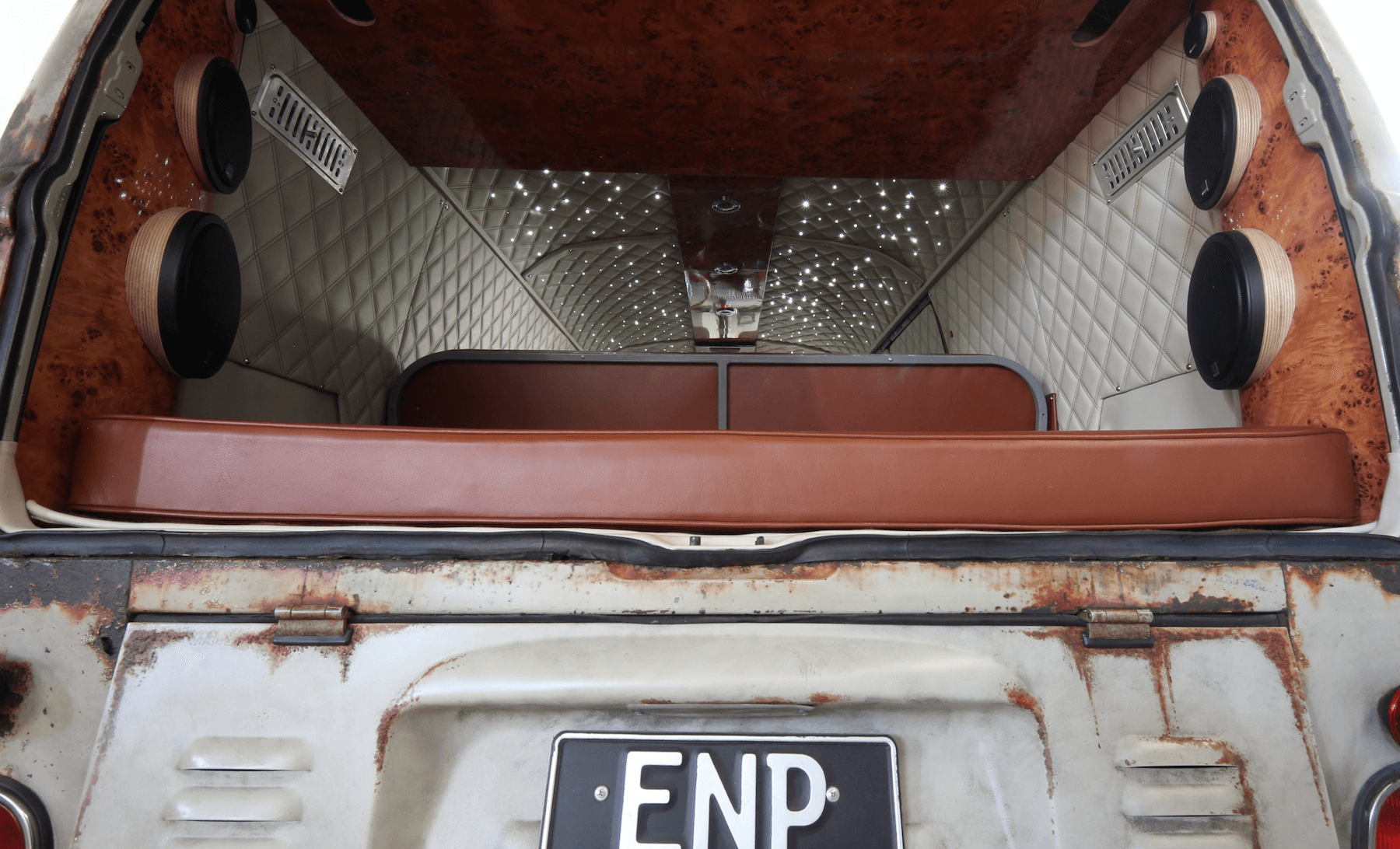 When creating the shooting stars It was a challenge due to the cross stitch having 6mm foam behind it creating hundreds of 'diamond hills' so we opted to create the shooting stars down the stitch line where it is all flat, as if we had went over the bumps, the shooting stars would seem to wobble past, rather than go straight. 
We did however, put the stars in a completely random arrangement so that some are on top of the bumps and some are on the sewed lines. 
This project would of been impossible to do with an off the shelf kit. You're pretty much stuck to working with one panel with a DIY kit, since they're already made off into one bundle.
One of the advantages we have with working within the fibre optic lighting industry is that we can easily make up whatever kits we need in terms of length and quantity of stars so it wasn't an issue creating six separate fibre looms and terminating it together on site. 
If you are interested in our starlight conversions then please let us know using the form below. Whether your'e an individual looking for a quote for your own vehicle, or another company looking to collaborate, we'd love to hear from you.