This is another starlight display we have completed on a Rolls Royce car and this time it was on a Cullinan for professional footballer Dele Alli. 
What a privilege it is not only to work on such a luxurious car, but also for such a talented star. We must be doing somthing right!
The interior of this car is already outstanding with a great colour spec. Now with its starlights and a panoramic roof it has something unique that most Rolls Royce cars dont even have, since Rolls Royce dont offer starlights together with a panormaic roof.
We have done several Rolls Royce cars now and we have realised a few differences between our spec and the factory spec starlights. Heres how ours compare.
Rolls Royce use fibres all of the same diameter whereas we used a mixture of different sizes. This is so important as it creates different sized starlights, just like the natural night sky where some stars appear closer and others far away. It makes a huge difference.
Rolls Royce starlights dont twinkle, theyre static. We use technology which creates a slow and elegant twinkle effect which can be controlled to your preference. A subtle slow twinkle effect is enough to keep the display constantly moving around and changing all of the time, where some stars which appeared brighter, slowly fade into a dim light and vice versa. You do however, have the option to stop the twinkle effect and leave the stars static
Rolls Royce seem to install as many stars as possible into the space provided. We like to make sure there are clusters of stars and empty spaces which gives a much more authentic appearance. When you use to many stars, it doesn't leave much room for detail like this and results in a very dense but not very realistic display.  You also end up with solid lines and shapes around things like interior lights, handles and controls which makes them stand out, we like to make sure the stars fade out into a lower density around these features so that they aren't highlighted so much.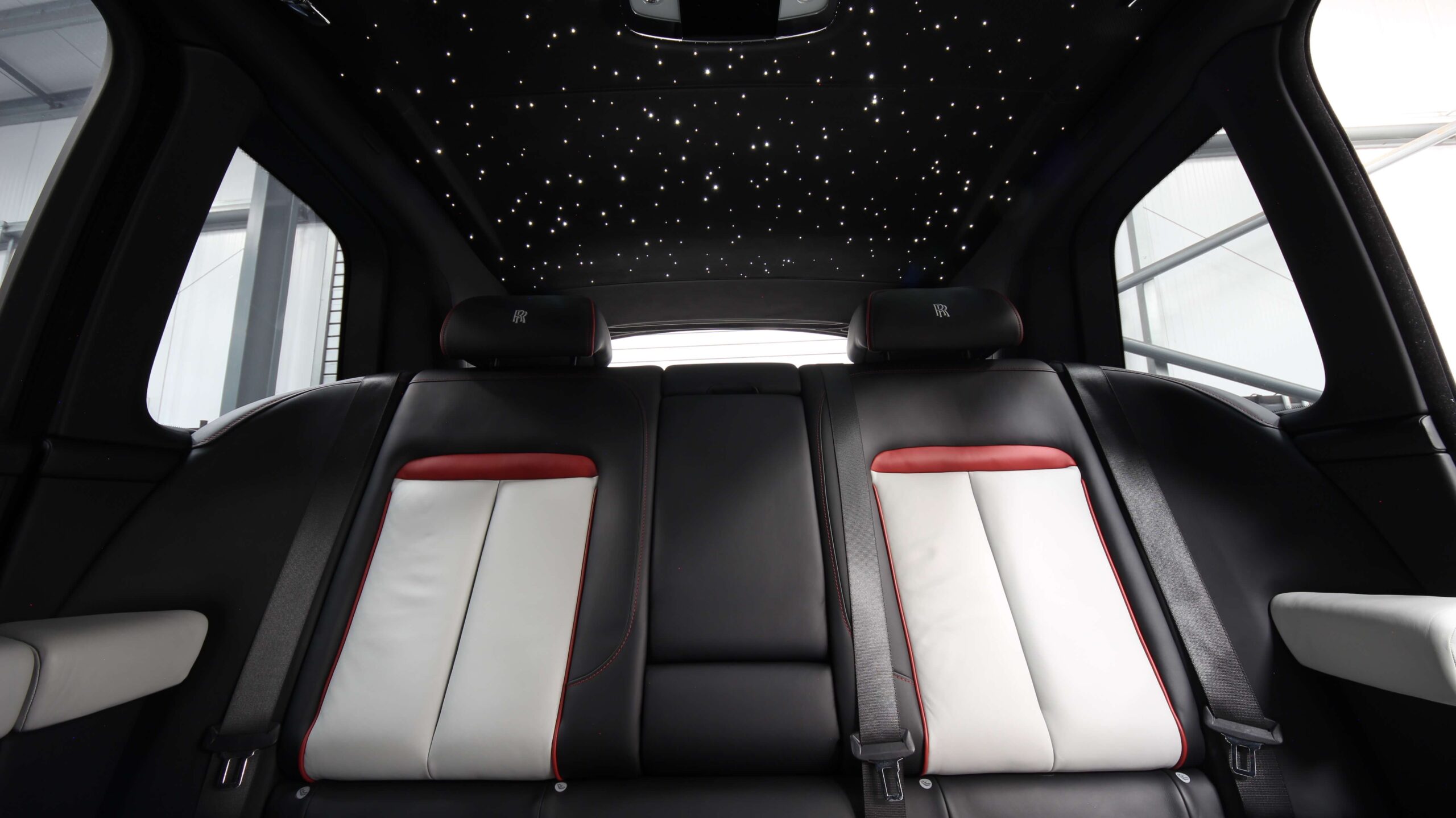 Our pasison and love of stsarlight displays goes into every project we do and we take a lot of time making sure that there's not just as many lights as possible but instead make the display look as life like as possible and there are many factors which contribute to this and its not just all about putting as many stars in as possible.
If you are in the market for the most authentic and realistic starlights in your vehicle then we would love to hear from you