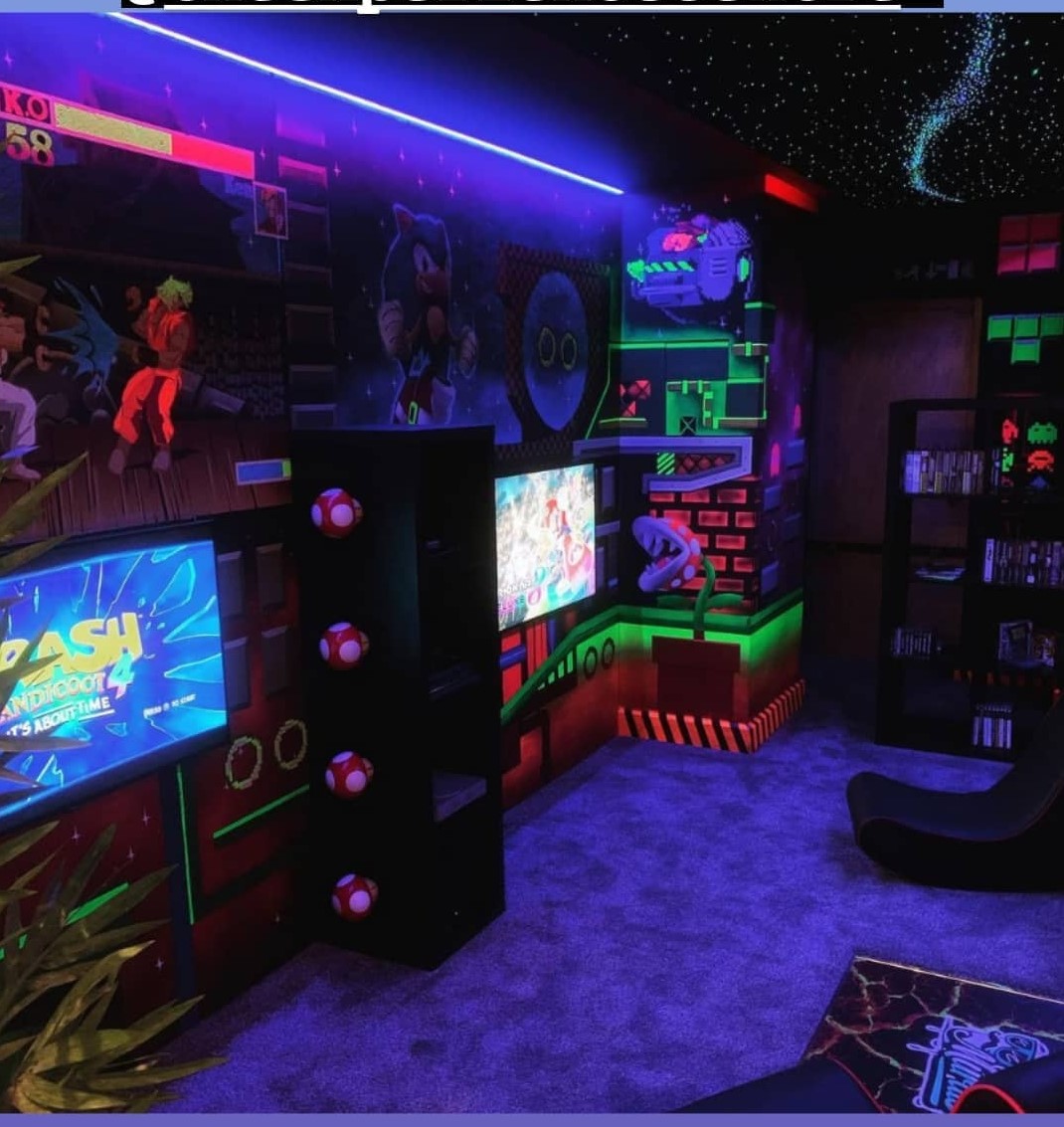 Check our this games room which was a joint project between ourselves, Jooced Home Cinema and Mr Murals.
The team from Jooced Home Cineam got in touch with thier vision and were interested in our starlight panels, particulary one of our milky way effects and shooting star options to compliment to retro animated games theme for the room.
There are several retro consoles installed all and build into furniture all easily switched with a press of a  Mario themed mushroom head.
Daniel from Mr Murals has made a fantiastic job of hand painting the whole room with UV reactive characters from several retro game favorites.
We built two black fabric panels fro this which each had half of the milky way effect on them so once fitted up together create a seamless band of tiwnkling stars as well as around 600 more twinkling aorund it. We also installed a few shooting stars for some special  animated effects.
Colour changing stars on this one, all controlled form a mobile app but just as easily hooked up to a home auto system if required.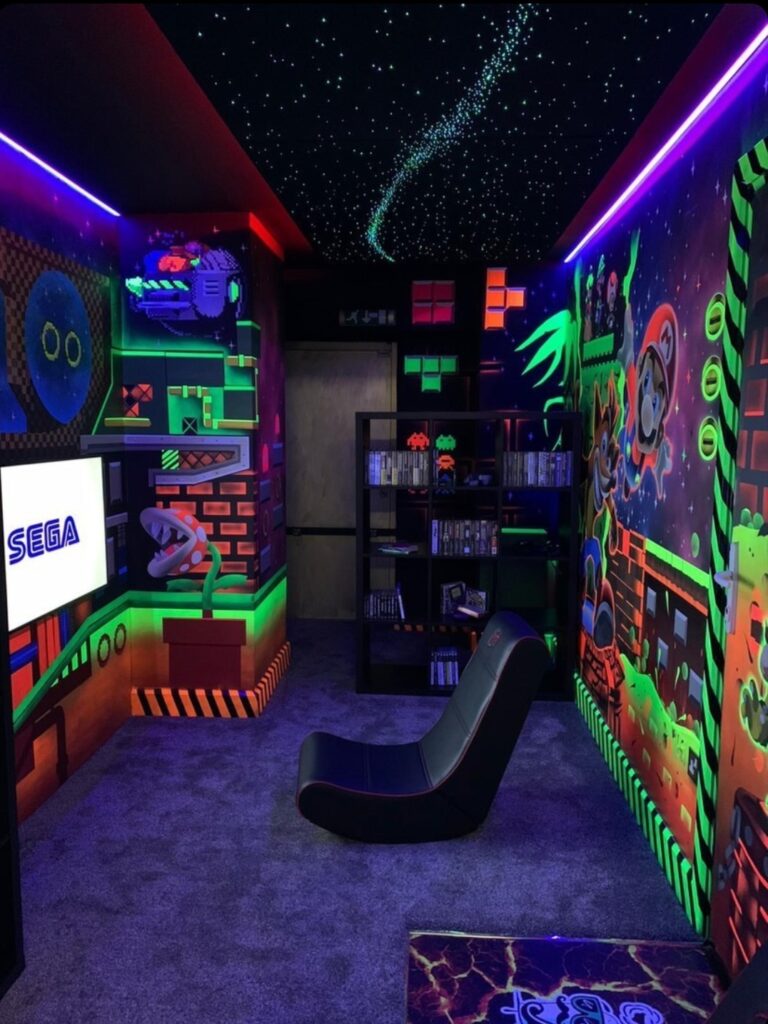 If you are planning a games room, home cinema or man cave then feel free to get in touch for any help and advice. 
The possibilities are endless for entertainment options, murals and lighting.