This is by far the biggest project I've been commissioned for.
I got a call from an employee from Grant Plastering LTD who told me my ceiling tiles had been specified for a large auditorium which was being built at a Potters Resort called Five lakes in Essex.
The client was very ambitious and wanted to cover the whole ceiling with fibre optic starlights. After some resesrch they found my website and the perfect product, our plug and play,  suspended starlight ceiling tiles.
After calculating the area we worked out that it was going to need 1600 ceiling tiles. At 19 stars per tile, this equals to just over 30,000 individual starlights twinkling above on the cieling.
On my own, manufacturing the tiles would of took around 10 weeks. The project was quite tight with time so I hired addiotnal staff to help with things which took the lead time down to around 4 weeks.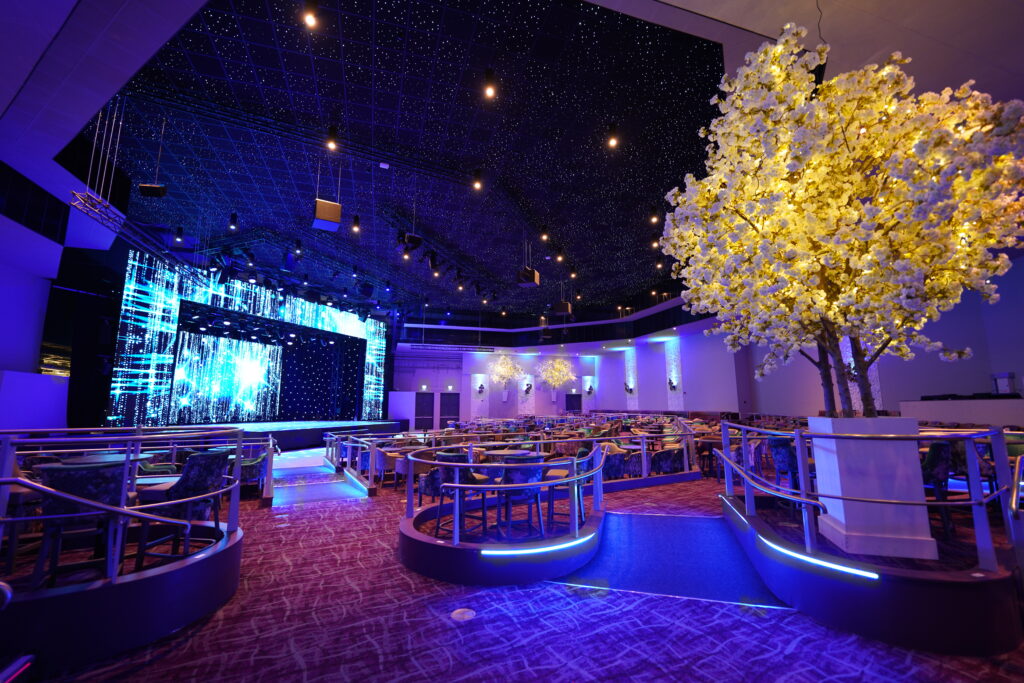 We didnt arrange installation for this project, partly because I only have a small team who help me with manufacturing and another reason being that Ive developed this product to make it as easy as possible for none professionals to install. They're fully plug and play and just as easy as installing any ceiling tiles.
Once the light source is plugged into a socket outlet, thats it with the electrical side of things. The rest of the system involves professionaly terminated fibre looms with optical joints that simply push fit together, as well as the fully made jet black acoustic ceiling tiles wich have fibre optic stars pre woven and terminated into each tile.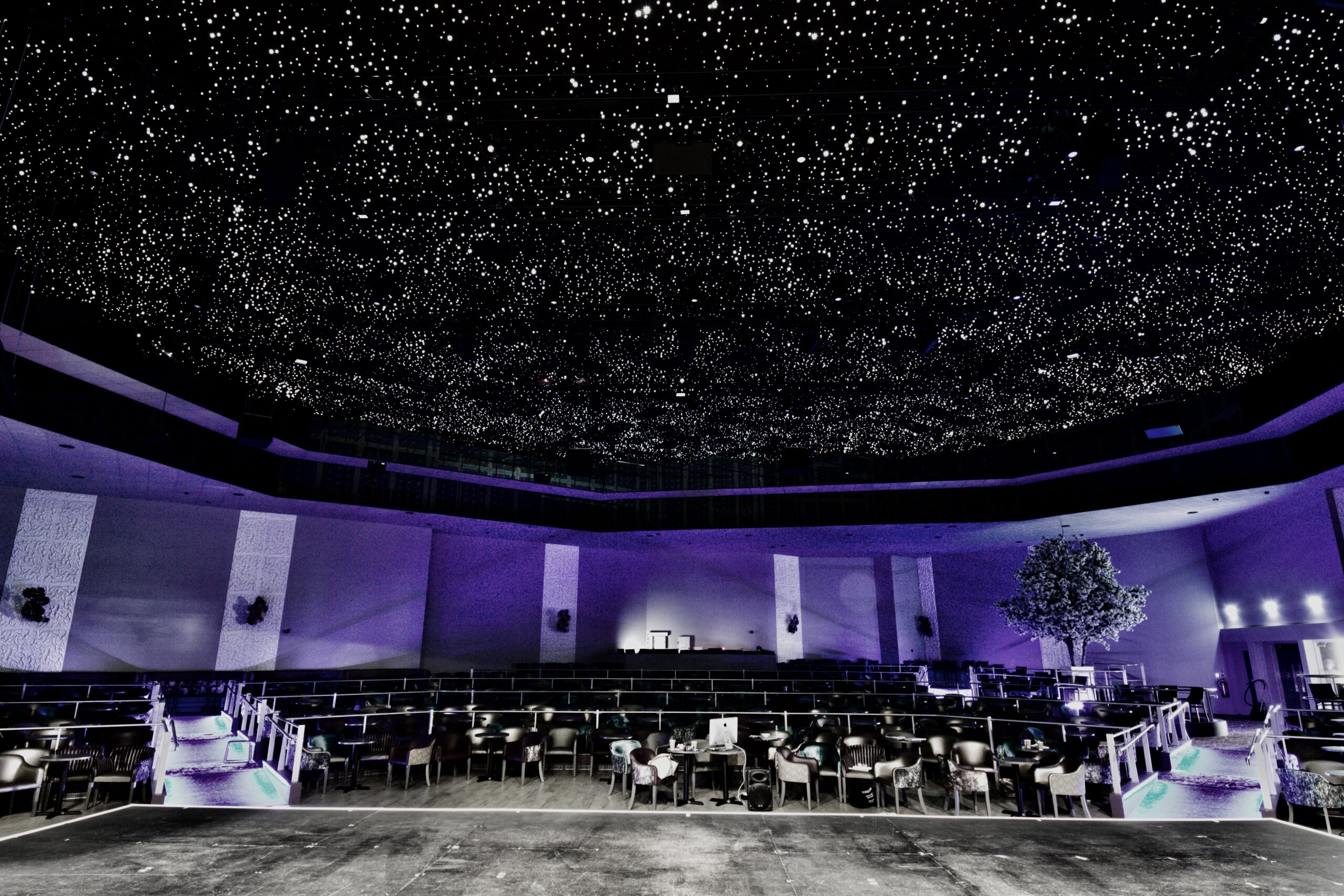 The finished result is simply stunning. The whole room is drenched with twinkling starlights which are controled by dmx via the main stage lighting contoler. I personally drove to the site with my videographer when it was complete, just to see it for myself. Very proud of this one.
If you have a suspended ceiling and want to know more details just get in touch via our contact form below