Mercedes S63 AMG – This isn't just any old S63. Apart from having one of Mercedes most powerful and iconic engines, the owner has spent over £80k in total over the years on modifications. The vehicle boats an ice-box cooled supercharged engine with carbon fibre air intake kit and killer chiller intercooler, custom 3 inch stainless straight through exhaust system with adjustable valves creating 700+bhp. Amongst lots of other fine details it has remote start, electric lowering system and a full wide boy black series bodykit.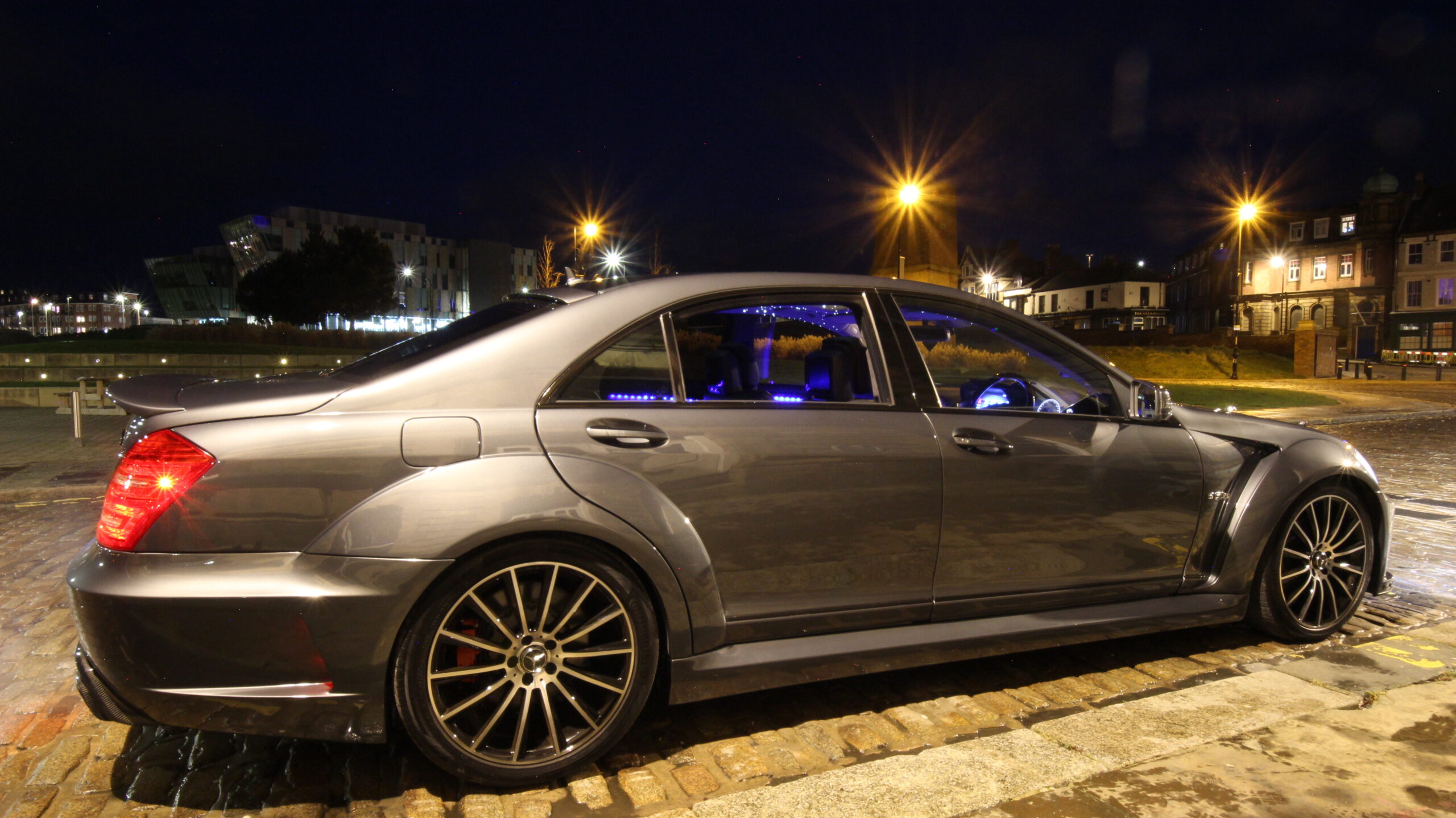 The owner absolutely loves mood lighting and came to us to create a factory finish starlight display on his light grey Alcantara headliner. After inspecting the vehicle we then let our client know about all of the options we have available and the choices he can make such as, how many stars, the composition, colours ad control.
My client wanted something special and different but not just more stars. I explained more stars isnt always better, detail is what makes a stunning starlight display, not how many stars. I explained I could use a very small, rarely used fibre for this project which would add a lot of detail and depth to the display.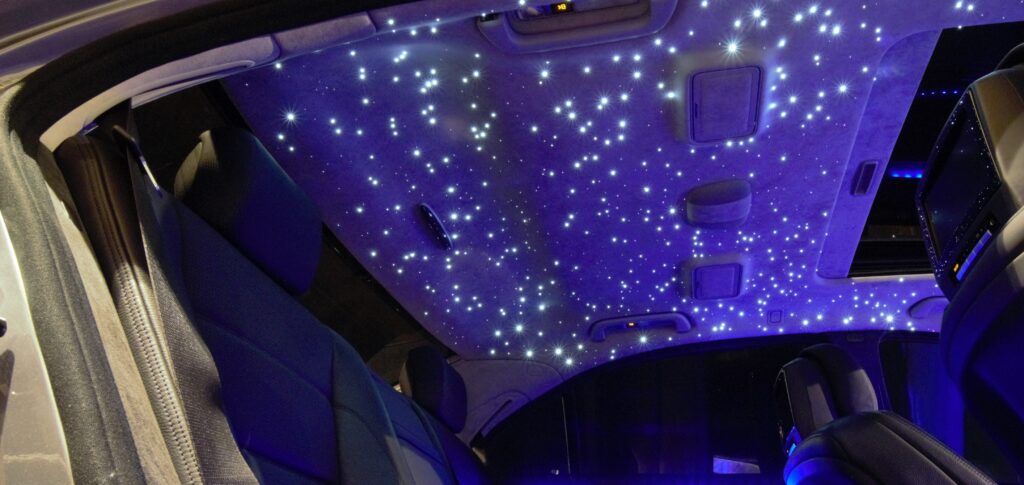 We went for 600 stars on this piece and included a mixture of 0.75mm, 0.5mm and our smallest yet 0.25mm. These fibres are rarely used on starlight projects because of how difficult they are to work with and it can only be used on certain headliner materials.
Having a mixture of sizes is the key to a great starlight display, using fibres all of the same diameter creates a very flat and boring display whilst using a mixture of different sizes and carefully planning and placing them you can create a 3D effect which looks like you are looking up into space, with larger 'closer' stars and smaller stars 'further away' which looks a lot more elegant and interesting.