Our ready-made,  plug-and-play starlight ceiling grid tiles transform dull commercial suspended ceilings into awe-insapiring, modern, starry night sky features.  You can install 4 tiles as a feature or cover an entire ceiling with an unlimited amount of tiles, without any electrical work.
This system is very efficient and uses very little energy yet has a huge impact, especially in the cinema and hopsitaly industry where decorative lighting is important. One of our starlight cielings is guarenteed to improve guest experiences and have people remember and talk about it.
There has never been an easier, faster and more cost effective method to install a professional starlight ceiling.
We take care of all the time consuming labourous work installing the lights into the tiles and have prodcued a ready-made product which, apart from a few push fit connections and a light source to plug in, are installed the same way as any other ceiling tiles.
Our system includes a light source, light splitters and the panels themselves.
Each light source can power upto 30 starlight grid tiles, however multiple light sources can be linked via dmx to enable an unlimited number of tiles in one system.
Our industry stndard 595x596mm starlight grid tiles have been developed with the installer in mind and can be easily fitted by anyone.
Installation
Our system is designed to cover a 6×5 tile layout of 30 tiles per light source where the light source would be centred behind.
The light splitter includes several 3m lengths or 'tails' of  multistrand fibre encased in a pvc jacket. The common end of the light splitter is connected the light source and then each tail dropped into each tile location.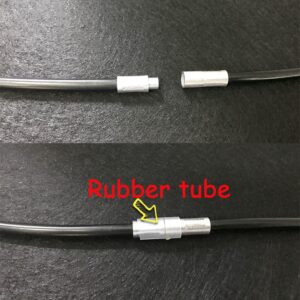 The starlight grid tiles have a short matching fibre tail on the back, which push fits to the tails from the light splitter and then are simply dropped into place.
We can customise these kits so that the light splitters have different quantities and legnths to suit irragular shaped ceilings or to locate the light sources somewhere more convenient.
We use light weight, black grid tiles but we can use others too, should your project require specific colours or finishes.
We can also make cut-outs for speakers, downlights and accessories.
As addiotnal extras we can as usual make bespoke starlight patters and designs and even animated effects such as shooting stars, fireworks and lightning.
Please see our video below which shows how fast and easy it is to install this system.
Pricing
Below we have some small display packages which include an LED RGBW Bluetooth light source with remote and app control.
For larger orders please get in touch as we have great offers on bulk purchases.
We are also looking for distributors, please enquire if you are interested in supplying this product.
Please note – The grid itself isnt included, however we can put you in touch with our supplier if required.