Rolls Royce Phantom Starlight Conversion
I was approached by the owner of www.chauffeurandco.com which is a luxury vehicle hire company.
One of the vehicles included in his fleet of luxurious vehicles is his Rolls Royce Phantom. A stunning example inside and out however it was missing something. My client told me he had been following me on instagram for a while and wanted me to do the work and was happy to wait for me while i was busy with a few other projects which was a huge compliment.
The installation for this was carried out at Bentley Solutions in Leicester. I use experienced specialists in high end cars whenever im working with them so veichles are in the very best of hands.
Our client wanted something with a factory finish which we were confident in re-assuring and after presenting testemonials and images from previous Rolls Royce owners we have fitted starlights for we decided on a specification and booked a date.
As well as 600 mixed diameter stars we also installed 2 shooting stars. Its incredibly hard to install shooting stars in a neat straight line, as well as being as unobtrusive as possible, especially when youre not working with perforated leather which already has perfect lines already mapped out. I spent hours maticulously inspecting the face of the material making sure there wasnt a single optical or synthetic fibre out of place. Im really happy with the result, its a lot harder on fabric rather than perforated leather but when you take the time and attention to detail you can still achieve amazing results. the headlining looks just as it was before the starlights were installed, you have to look hard to spot them, when theyre not lit.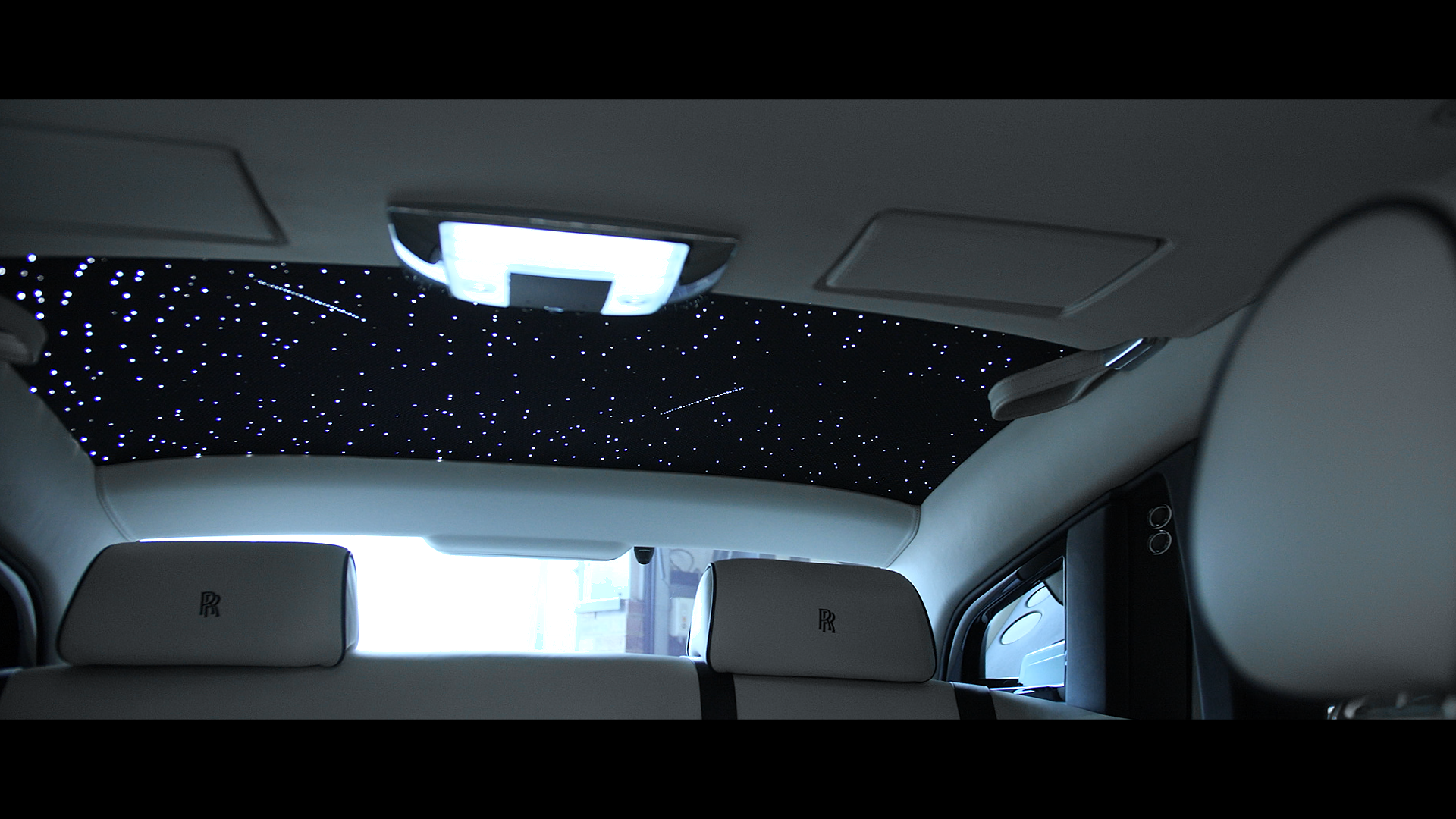 We always recommend white light, which was requested by our client. Its classy and elegant and what an addition to the interior for a vehicle that gets hired out for peoples special days. As well as the slow twinkle effect and shooting stars there is an ever changing display of light above.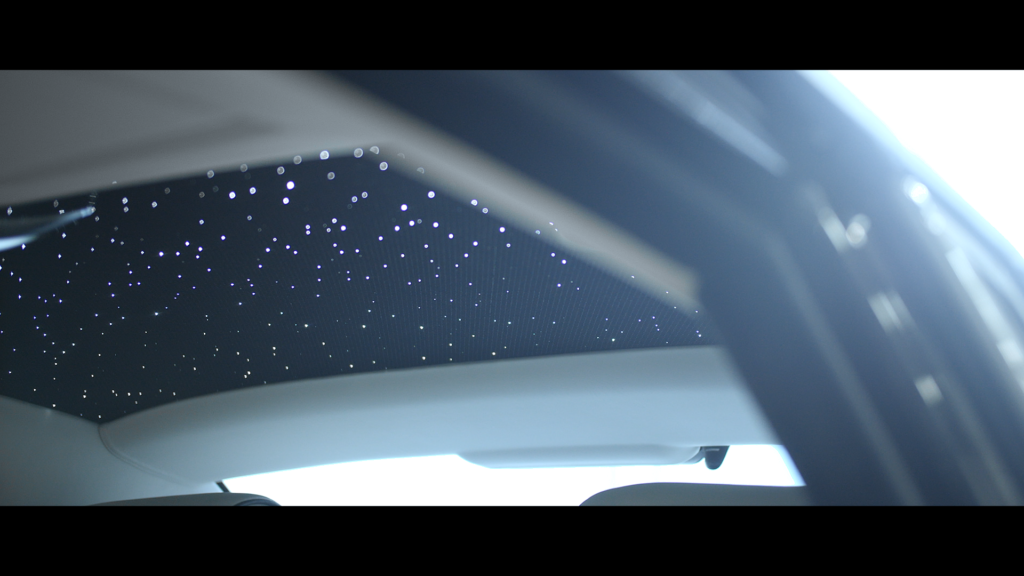 The video below shows me quality checking the finished starlight headliner before it gets installed back into the vehicle.
Ive seen other inexperienced installers clipping the fibres back once the headliner is installed into the vehicle. This is probably because they arent securing each fibre in place and risk them coming out during installation, to save time or both.
I prefer to finish and inspect the headliner before it is installed back into the vehicle. This way I can look closely at my work and ensure the perfect finish. I usually sped hours on this and finish with pressision tools such as tweezers, side cutters and a big magnifying glass! Its important to me that when the stars arent lit, that the liner looks as OEM as possible.
When the fibres are cut roughly and left poking out more than necessary, the light produces a halo effect around each star making it appear a little blurred and much larger than it should be.
When finished professionaly the stars should look like tiny pin points of light with various diameters, scattered around at random with clusters and empty spaces, just like a real night sky.
Finally, I also test the shooting stars. Shooting stars are completed by installing hundreds of fibres vey close together in a line, while using a sequential light source. They are very difficult to execute however when done properly, offer amazing impact and an awe-inspiring surprise for anyone in the vehicle.
There is a number of different effects we can create with this system. You can have as many meteors as you like, they can span across the whole liner or be short bursts. I can also design fireworks, lightning and other animated effects.
If you would like to have a starlight headliner in your vehicle use the link below to let me know