This is a fine example of what can be achieved between a client with some inspiration and desire for luxury bespoke products and ourselves at Custom Fibre Optics. We were sent in an image by our client who was having a garden building built in the back garden to their home in Ossett. The client asked if we could do a milky-way style starry ceiling and as usual, we didn't disappoint.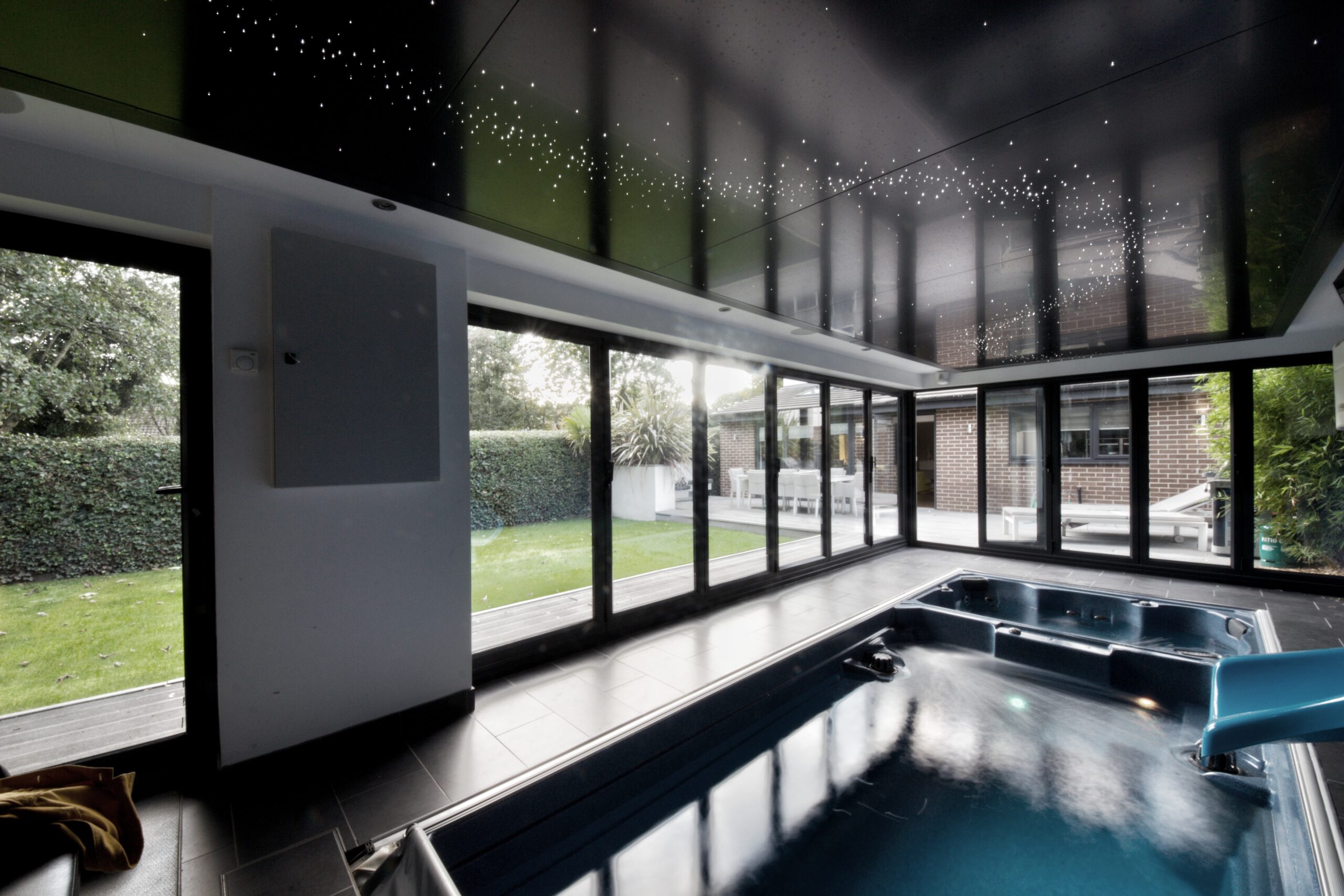 After liaising with the site architect and building contractors we decided on installing two simple L shape profiles which we had powder coated in a matt anthracite finish, the same as the panels.
A total of eight aluminium composite panels were used to cover this 32x10ft display, which we made rigid by framing the back with aluminium profiles. This way, when they arrived on site, they simply lifted in place and rested above the L profile on each side of the building.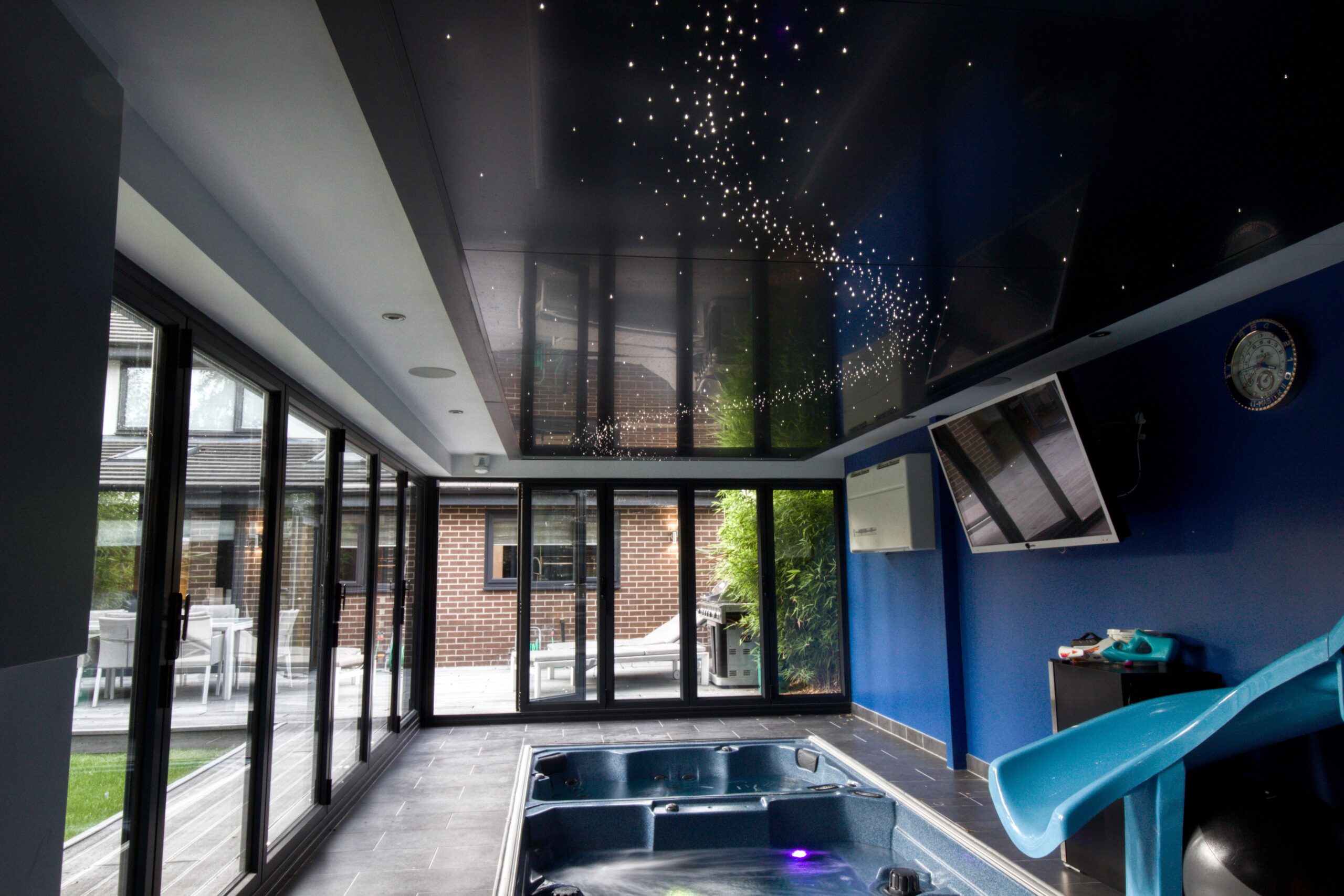 As usual the fibre optic lighting loom was pre terminated and polished ready for easy on site assembly.In each panel there are around 400 stars of mixed diameters creating a total of around 3200 stars, all of which twinkle at a speed the client wishes.
We used one, twin-port light source to serve two of these panels, so there was four twin-port light sources all together, which we linked via DMX to work simultaneously throughout the display.
Custom Fibre optics would love to work with you on your swimming pool project. We can create all kinds of modern decorative lighting features including starry ceilings and fibre optic chandeliers, all hand-made here in the UK by our passionate team.