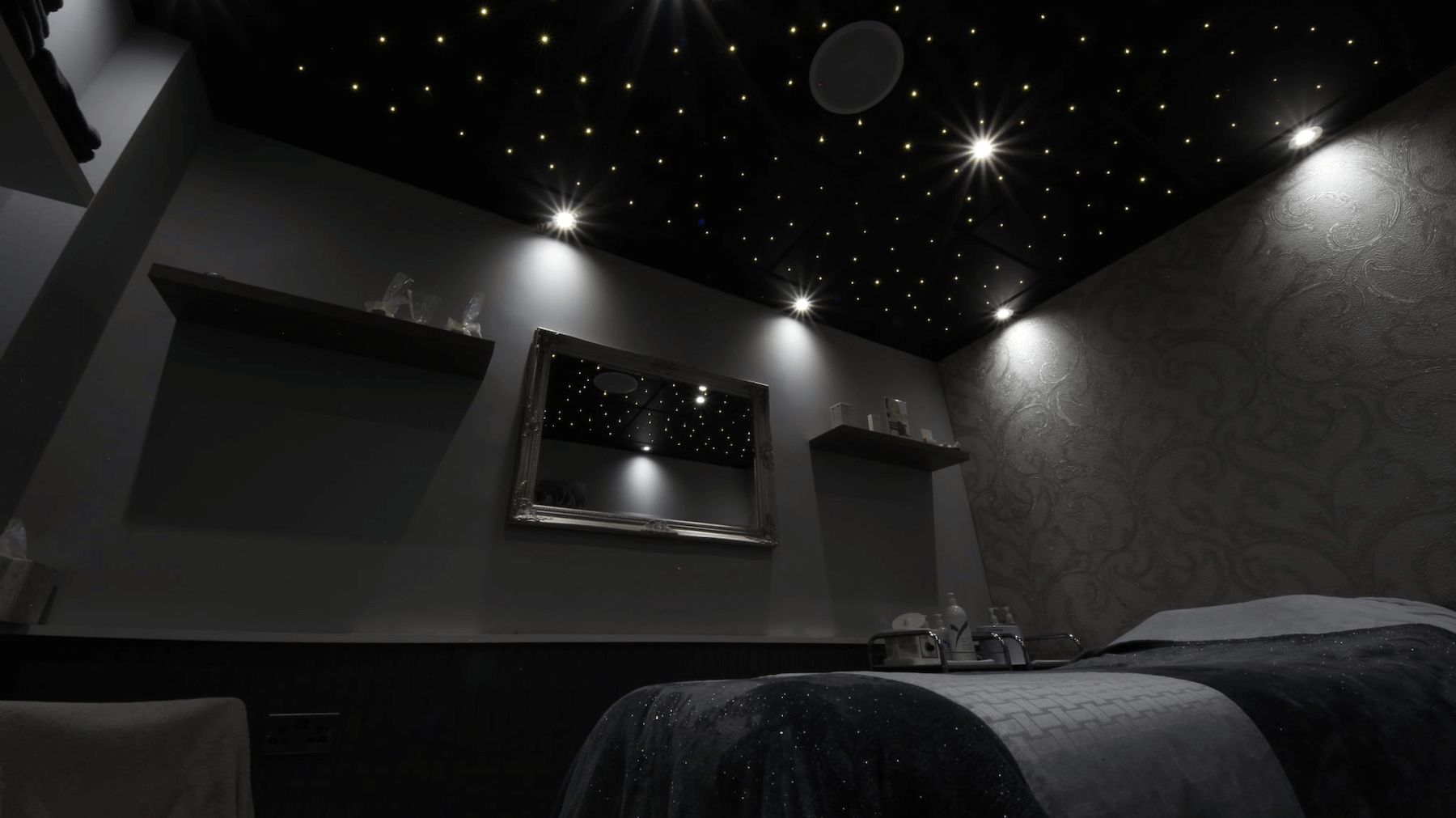 Custom Fibre Optics specialise in the manufacture and installation of starry suspended ceiling tiles. This is a great way to get rid of an old boring and dated ceiling. Why not transform your ceiling into an elegant, shimmering night sky with hundreds, even thousands of twinkling stars which are maintenance free and very efficient.
We supply everything you need to take your ceiling out of the dark ages and into the light with a stunning high-end lighting feature. Our tiles are great for home cinema rooms, restaurants, hotels, swimming pools, sensory rooms or anywhere else you wish to decorate.
Whether your home or your company, give your friends and customers a great impression with a very smart ceiling everyone will be talking about. You could cover over 100 tiles with one single 10w led light engine powering near 1000 stars. Our light engines shine light only through the fibres to the star points which are pre-woven through the tiles. This means that no heat or electricity is at the point of illumination so none of these stars will ever need to be replaced or maintained.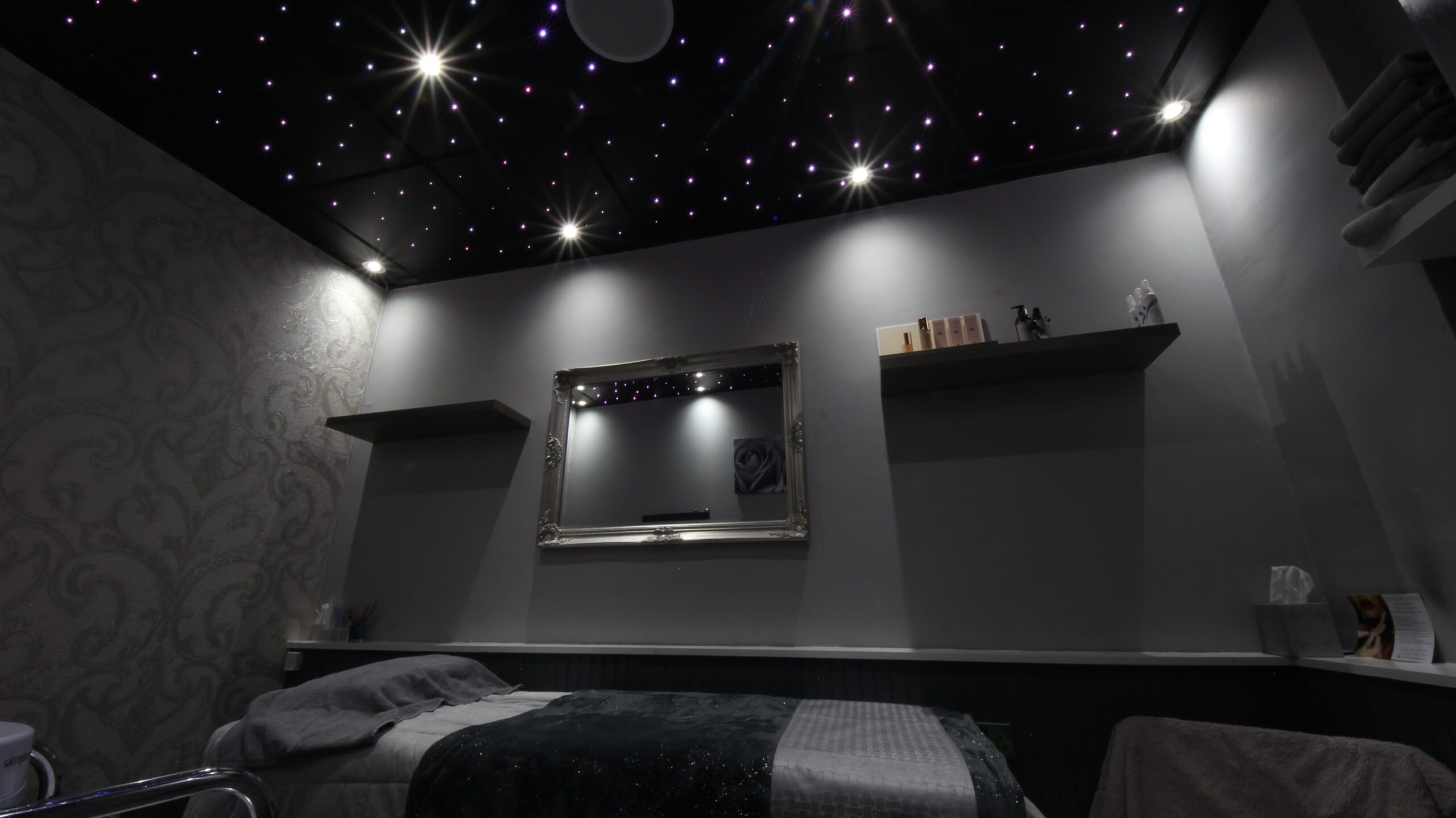 The only component that will ever need changing is the light engine itself. This is simply unplugged and swapped over by undoing a small grub screw to transfer the fibre optic harness over. Used only a few hours a day our light engines would only cost around £10.00-£15.00 a year to run and could last up to 10 years.
Some benefits of our starry suspended ceiling panels
RF remote control
Dimmable
Maintenance free tiles
Visually stunning
Efficient
Class 1 fire rated materials
Easy, fast installation
No heat or electricity at the point of illumination
Low running costs
Colour changing and twinkling effects
Custom designs
Check out our set packages below, if you need other quantities please get in touch, we are happy to put custom kits together at no additional charge. Please note, our ceiling tiles are made to order, please check our lead times if this is a concern.