If you've ever been to a sensory room you would of seen some glowing sparkle fibre, they're used on a lot of sensory lighting products as well as just on their own in a mess on the floor.

They are the safest way to introduce light up close and are ideal for sensory rooms where users can touch and feel the colour change, light emitting fibres.

There is no heat or electricity throughout the fibres making them totally safe to play with. Our kits have 3×0.75mm side emitting sparkle fibres fibres inside a 3mm tubing with heat sealed ends which protects the fibres from any damage.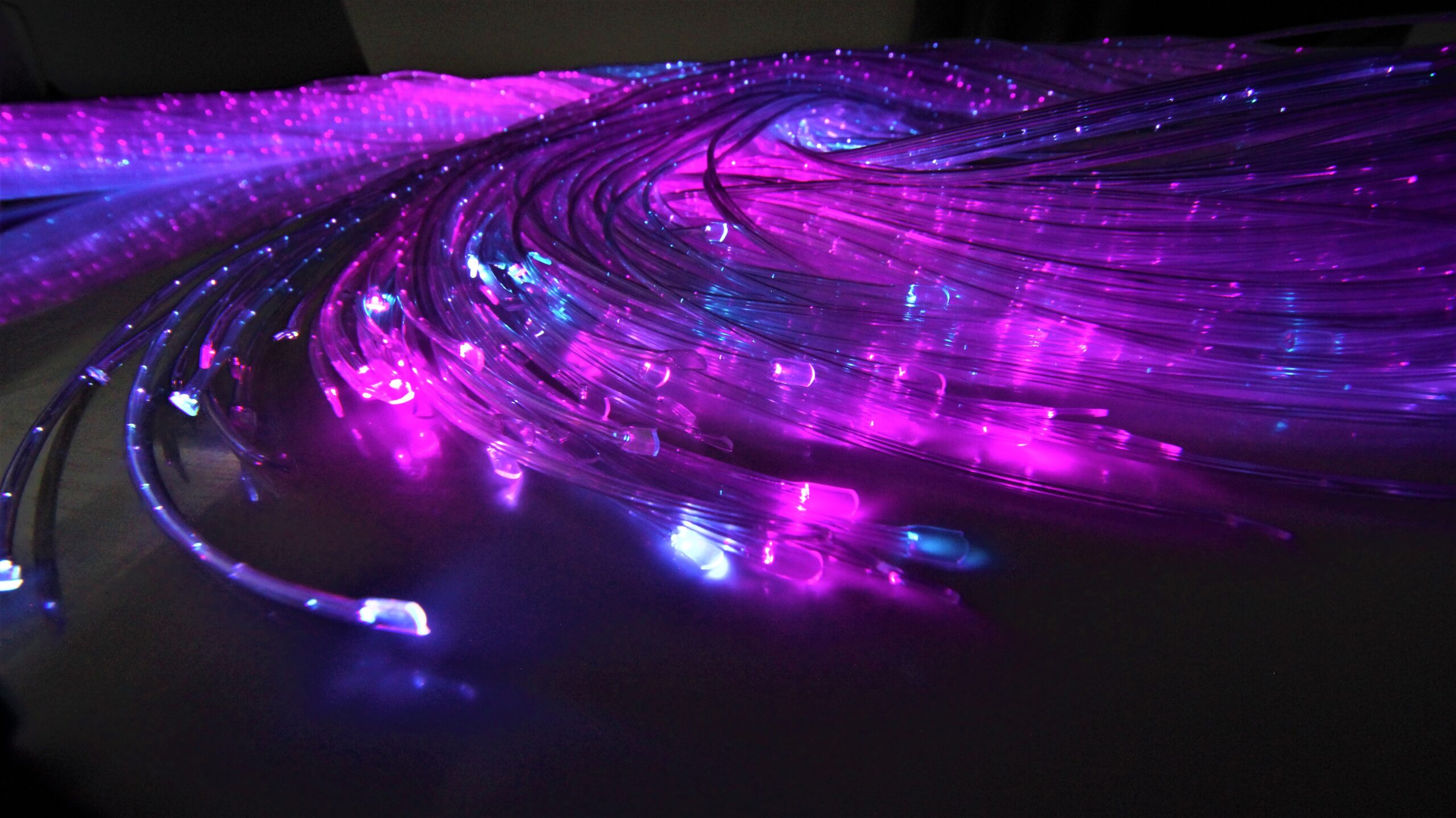 We have a small range of popular kits of different sizes which suite both homes and full multi sensory rooms.
We have also developed our own portable sensory kit with a battery powered light source which is fantastic for on the go. Take it with you in the car, to hospital, on holiday, camping and so on.

Our kits are always supplied with a light source included and this will change colour and also twinkle (excluding portable) , which adds a whole world of extra visual effects showing two colours at once and creating the illusion of the fibres moving around

Take a look at the following video to see the amazing colour transition our kits are capable of producing.
Our sensory kits are quiet, efficient, safe and of high quality, we have had nothing but great reviews from previous customers. They are a great addition to have around the home for any families who have members with learning difficulties, also a great idea for small baby sensory business owners who may use different venues and need something small and light to take with them. This is a product for all ages, we have sold kits to be used by babies, the edlerly and everyone in between with great feedback. Please see some of the reviews we have from our Facebook and Google pages.